Professor Jeff Daniels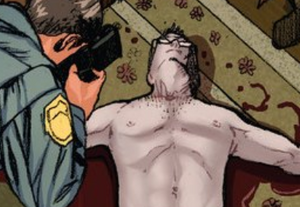 Personal Info
Full Name:
Jeff Daniels
Vital Statistics
Status:
Deceased
Species:
Human
Gender:
Male
Hair Color:
Black
Additional Information
Job:
Professor
Number of Issues:
3
Professor Jeff Daniels is a character in The Waking 2. He was killed by one of his students, Cynthia Alleviant, and was the first one to return to life to get revenge other than Madison Raine.
Bio
In the Comics
Jeff is found murdered.
Laurence Williams and Keith O'Brien are tasked with finding out who killed him. They interview several of his students and come upon him as he is killing his killer.
Gallery