Welcome to The Waking Wiki
Welcome to The Waking Wiki. This site is dedicated to gathering and sharing information about the various The Waking stories put out by Zenescope Entertainment, Inc. From the writer of Zenescope's smash hit Wonderland trilogy and Image Comics' The Gift comes Raven Gregory's newest tale of horror! In the big city, police detectives investigating routine murders discover that the victims of these crimes are coming back from the dead in search of those responsible for ending their lives. Now the detectives are in a race against time to find the source of the recent "wakings" before the victims deal out their own brand of bloody justice. Meanwhile, a father with an incredible ability must choose between avenging his daughter's death - or losing her forever!
If you want to help create and maintain this wiki, hop right in and start editing. Just make sure to maintain the format of the pages and only add information that is related to the comics or those who have worked on them. To help with this, make sure you read the Rules for This Site before you get started.
What is most needed at present is people who have read the issues and are good at creating extended summaries as well as people who can provide information and/or pictures of both the characters and the creative team. As of today, October 19, 2019, this wiki contains 46 articles and 149 images.
Article-of-the-Month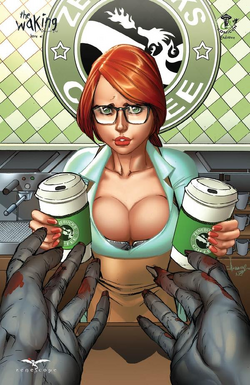 There isn't an article of the month yet. We need to add some locations, objects, and powers so we can have one. For now Dream End 1 is being used for the template.
Character of the Month
Madison Raine is the character of the month.
Issue of the Month
Vanessa has finally tracked down the man responsible for the killings only to find herself captured by the killer himself. Now trapped with little to no options will Vanessa find some means to escape or will she too fall victim to the monster. But even if she does survive she will still be forced to confront her greatest fear. Madison Raine. The stunning conclusion to the series that redefines the zombie genre is here.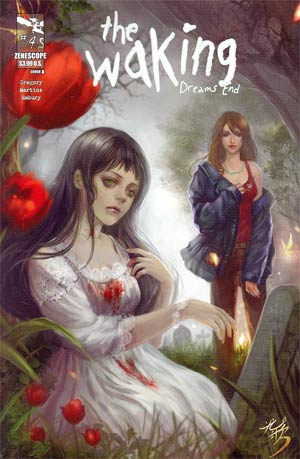 Recent Uploads
Quote of the Month
"Daddy, let me go. I want to play. Daddy, let me play."
Video of the Month
Poll of the Month
Which story arc do you prefer?

 

This is the first poll on this site.
Community content is available under
CC-BY-SA
unless otherwise noted.