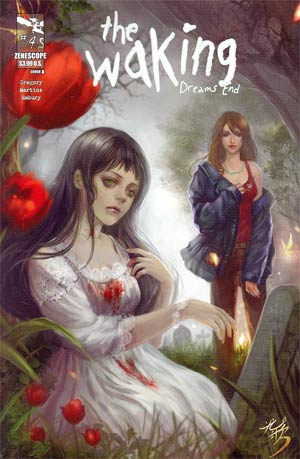 Comic Details
Publication Details
Release Date:
September 12, 2012
Issue #:
8
Series Volume #:
2
Comic Guide
Publication Order
Previous
Dreams End 3
Next
Final Issue in Series
Dreams End 4 is issue 8. It is the fourth and final part of the second story arc.
Summary
Vanessa has finally tracked down the man responsible for the killings only to find herself captured by the killer himself.
Now trapped with little to no options will Vanessa find some means to escape or will she too fall victim to the monster. But even if she does survive she will still be forced to confront her greatest fear. Madison Raine. The stunning conclusion to the series that redefines the zombie genre is here.
Person, Place, or Thing
Gallery
Covers
Previews
Ads
Trivia