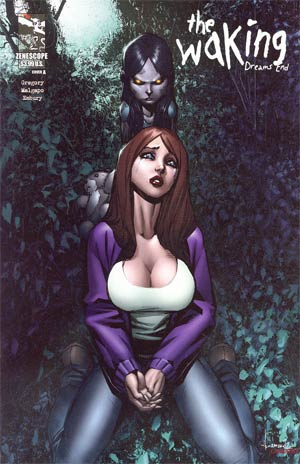 Comic Details
Publication Details
Release Date:
June 27, 2012
Issue #:
6
Series Volume #:
1
Dreams End 2 is issue 6. It is the second part of the second story arc.
Summary
The hit series that redefined the zombie genre continues...
Vanessa and her partner continue their search for the serial killer who has found a way to beat "the Waking" as the body count continues to rise. Meanwhile, Madison continues to stalk Vanessa from the shadows with a message from beyond. From the writer and creator of FLY and the Theater comes a new chapter in the horror tale that never sleeps.
Person, Place, or Thing
Gallery
Covers
Previews
Ads
Trivia